Alaska Hiking - Kenai to Denali, July 12-23, 2018

Page Two - Seward and Kenai Peninsula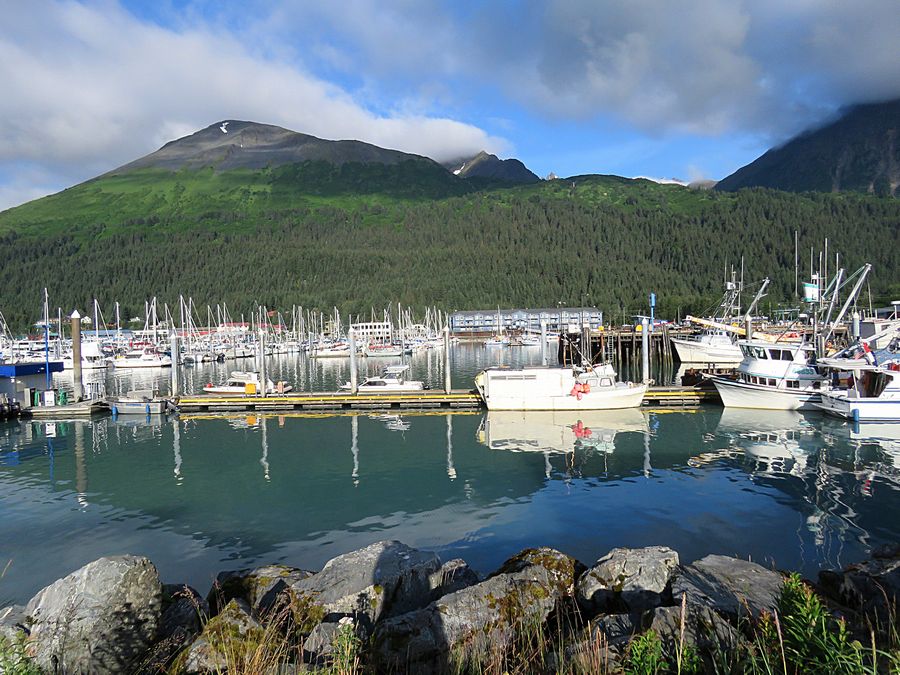 After an overnight at Exit Glacier Lodge on the outskirts of
Seward, we took a cruise in Kenai Fjords National Park.
This is the harbor in Seward.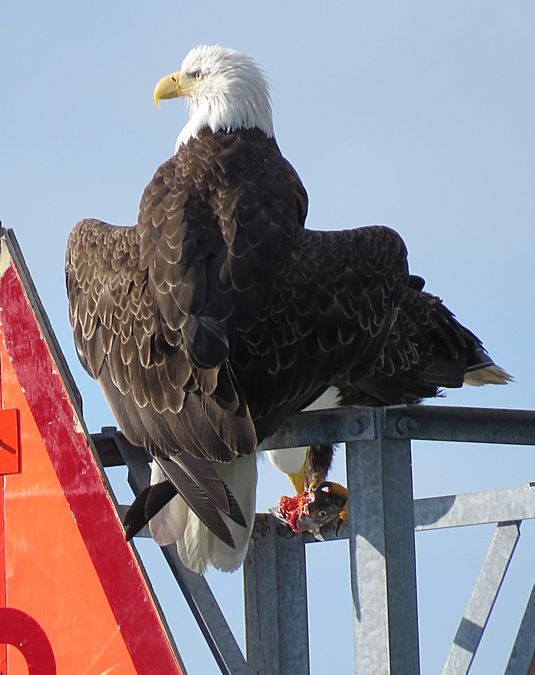 Bald eagle in the harbor area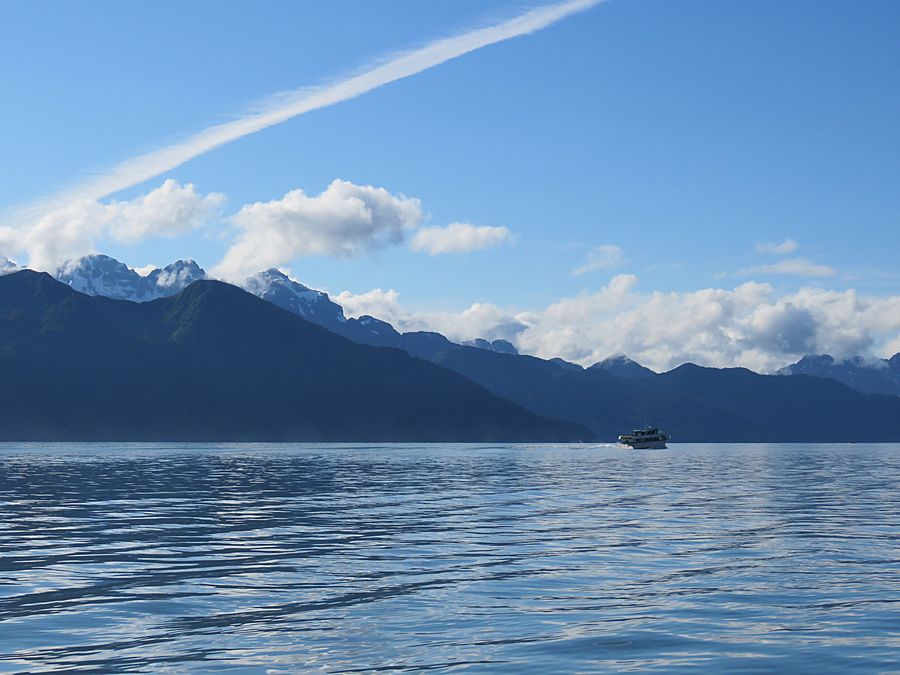 Resurrection Bay outside of Seward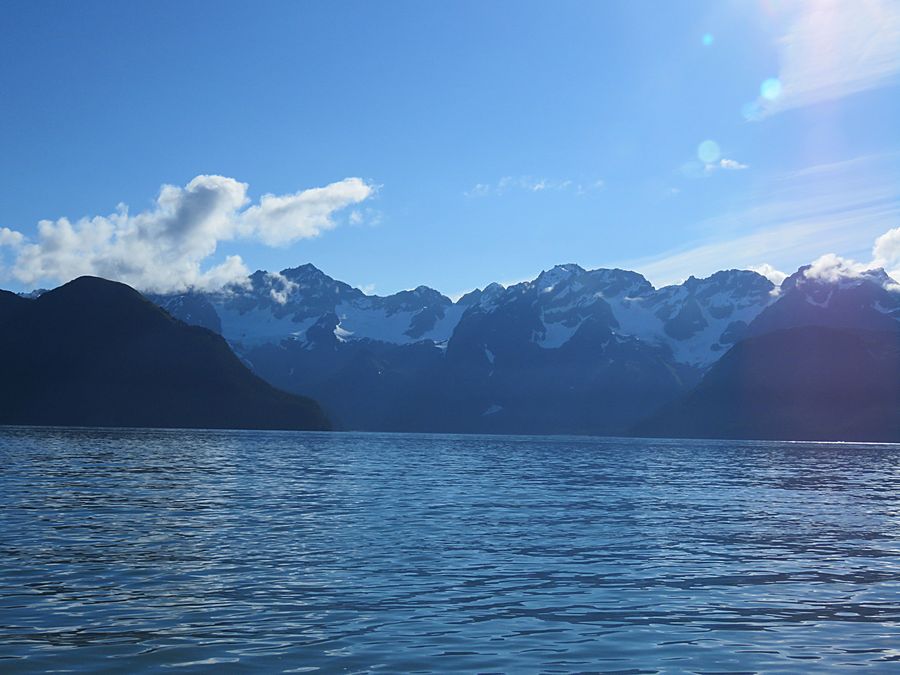 Looking toward Resurrection Peninsula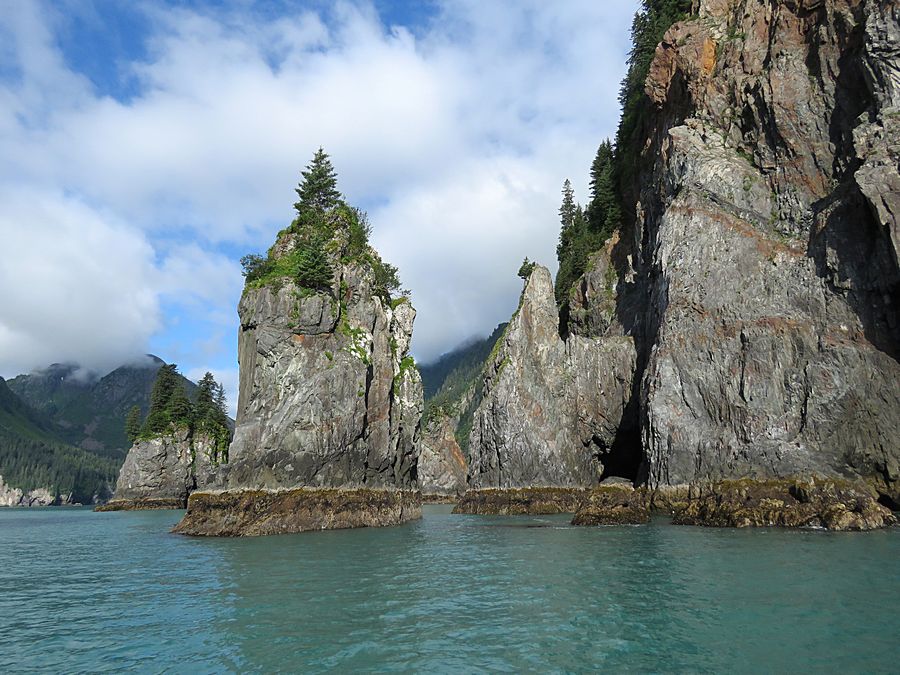 On the way to Aialak Bay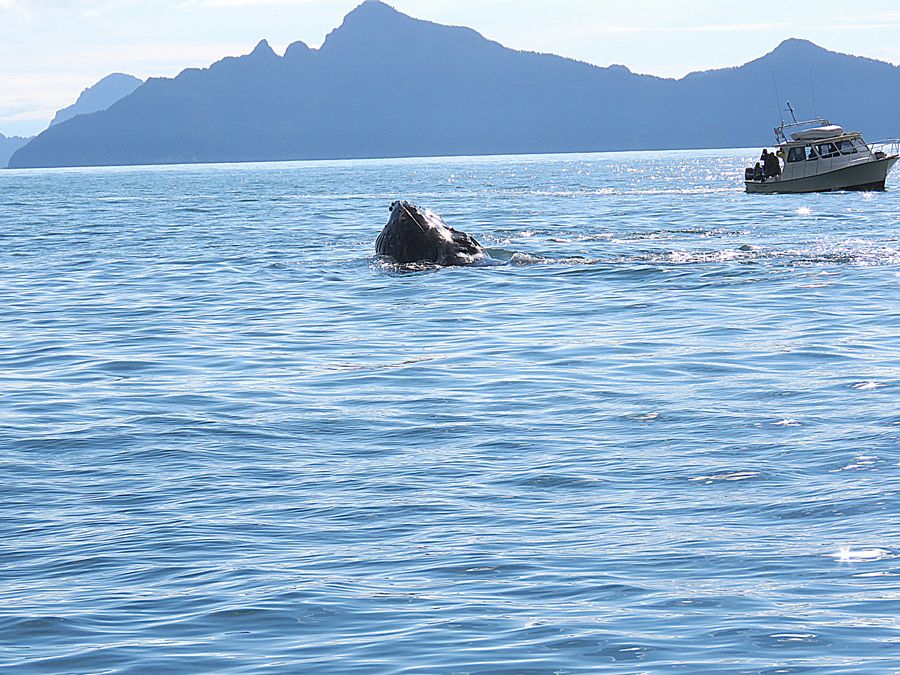 Humpback whale
Adults range in length from 39–52 ft. The humpback has a
distinctive body shape, with long pectoral fins and a knobbly
head. They feed in polar waters, and migrate to tropical
or subtropical waters to breed and give birth, fasting
and living off their fat reserves. Their diet
consists mostly of krill and small fish.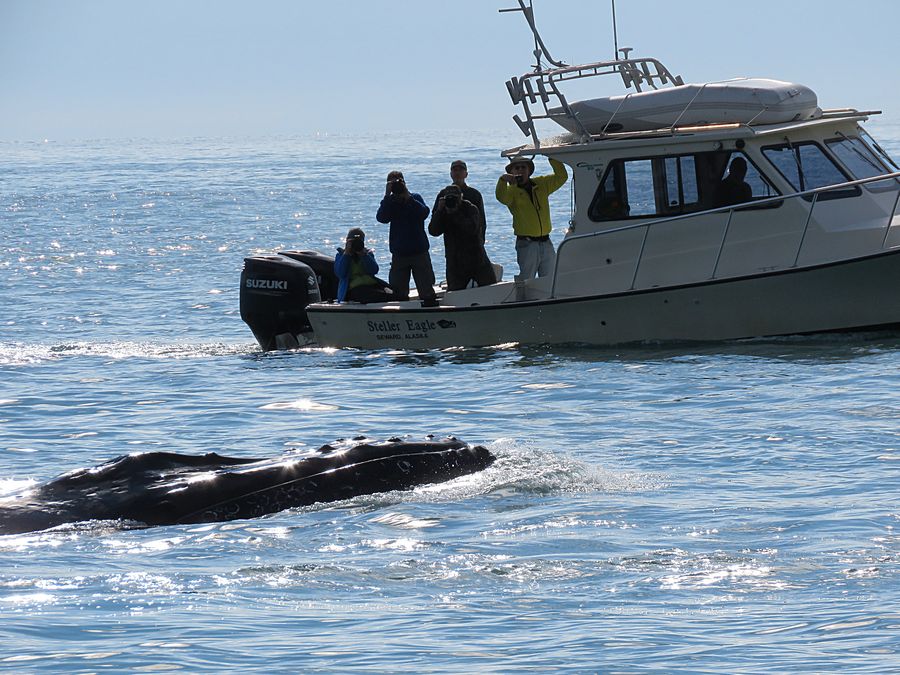 Same whale between our boat and another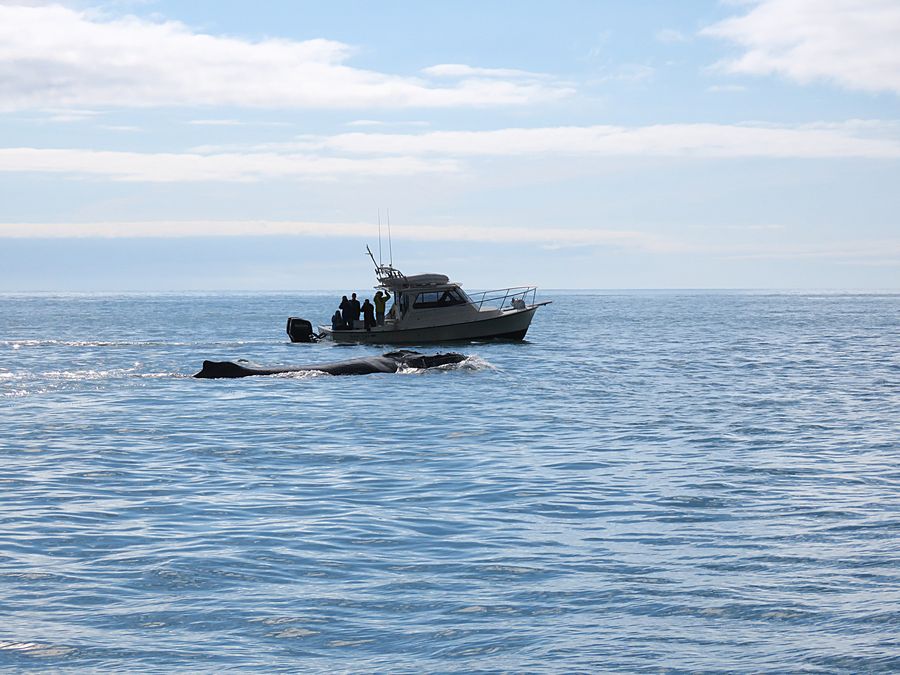 This whale kept coming up to see us



In Gulf of Alaska along the shoreline
of Kenai Fjords National Park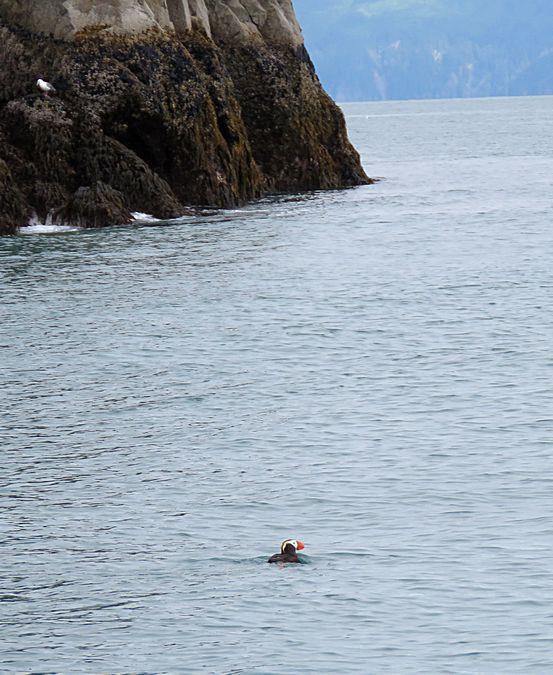 Puffin in the water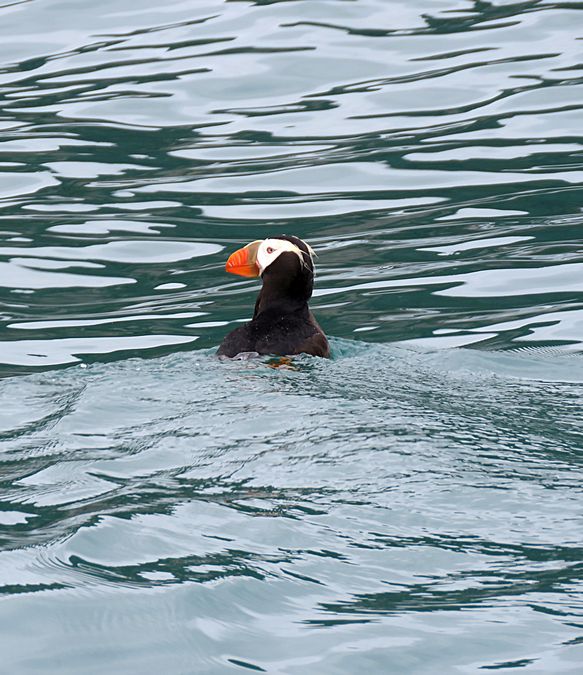 Closer view - a tufted puffin
Tufted puffins form dense breeding colonies
during the summer reproductive season throughout southeastern Alaska.
Tufted puffins typically select islands or cliffs that are relatively
inaccessible to predators, close to productive waters, and high enough
that they can take to the air successfully.
During the winter feeding season, they spend their time
almost exclusively at sea, extending their range throughout the North
Pacific and south to Japan and California.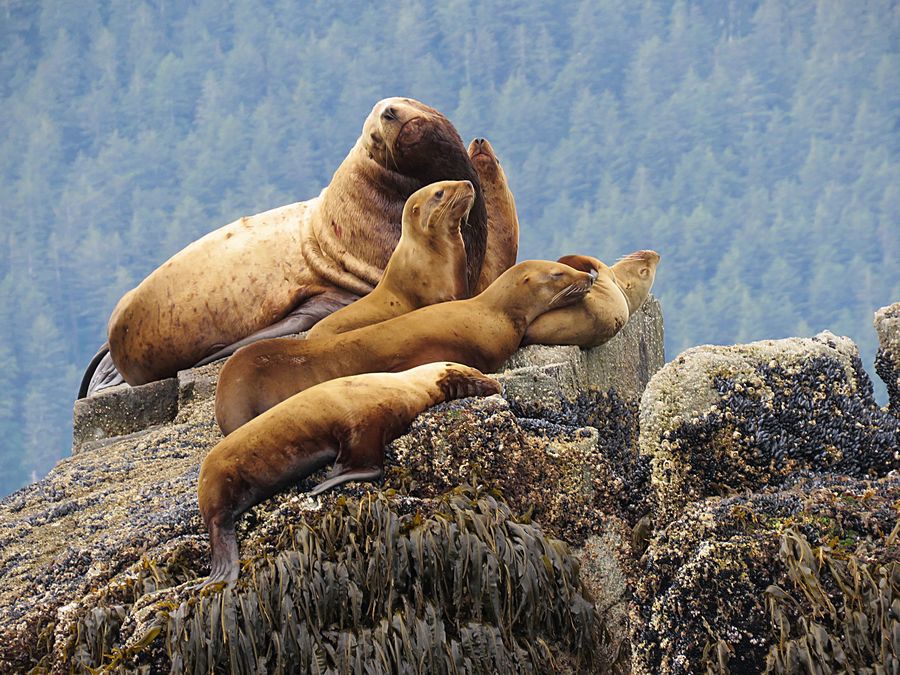 Steller Sea Lions
They usually congregate on isolated islands because
they can avoid predators and access off shore prey.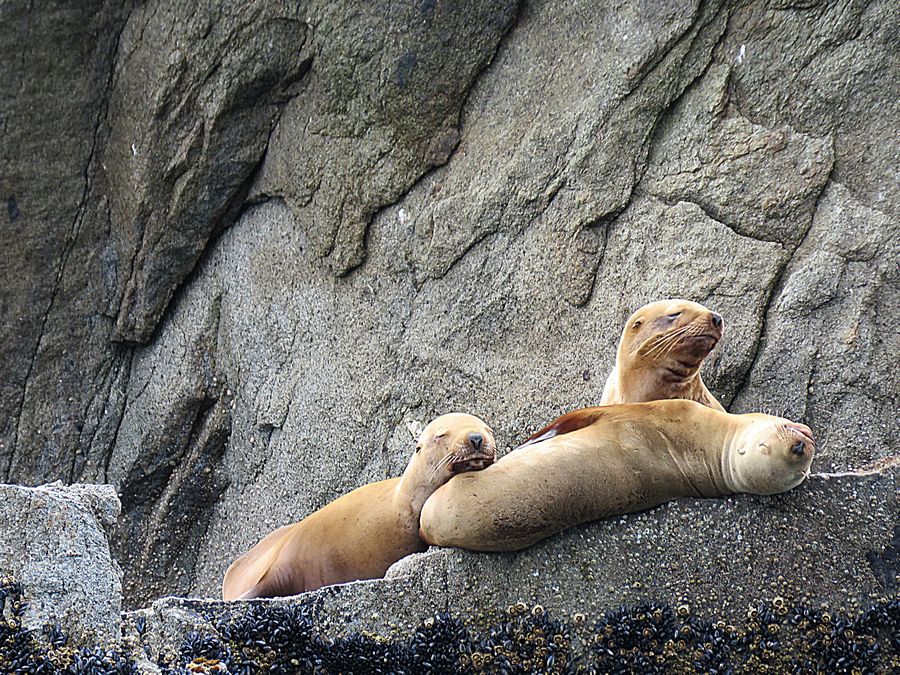 Resting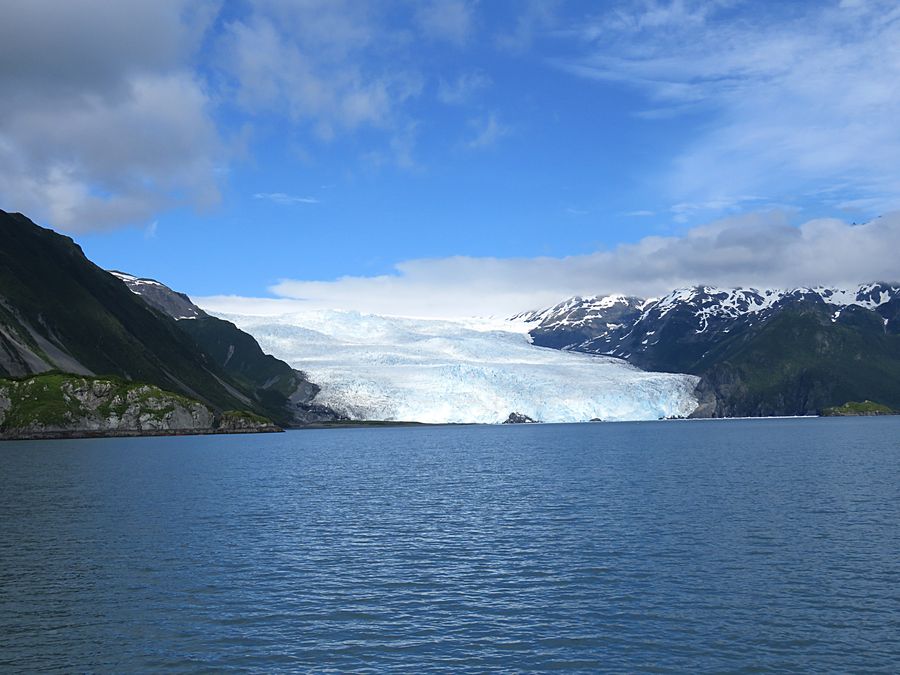 Aialak Glacier in Aialak Bay, about
15 miles from Seward. It calves most
actively in May and June, but we saw
calving in July. Calving is when chunks
of ice break off at the end of a glacier.
Ice breaks because the forward motion of a
glacier makes the terminus unstable.
These resulting chunks of ice are icebergs.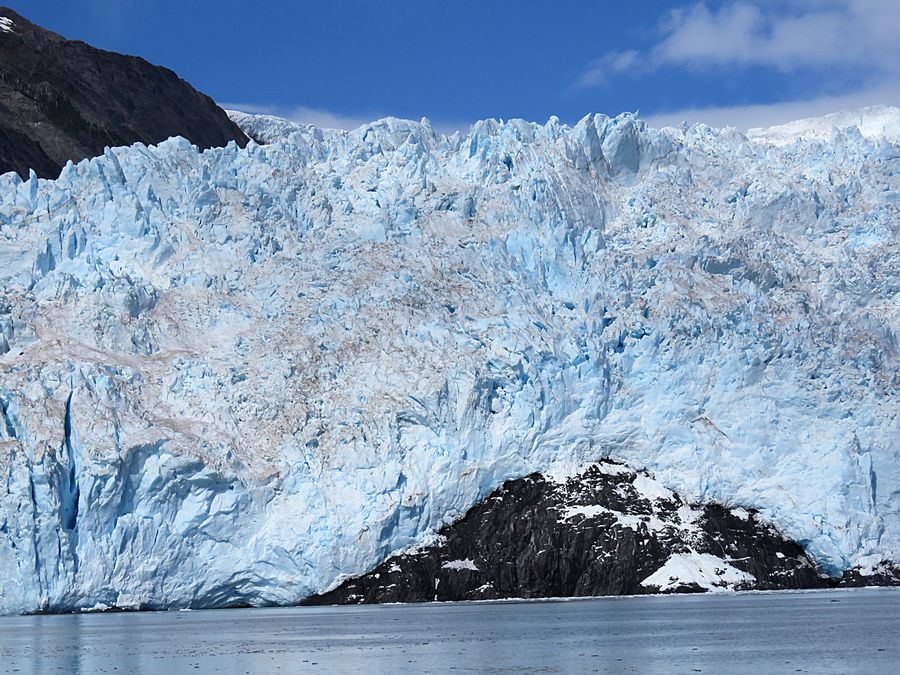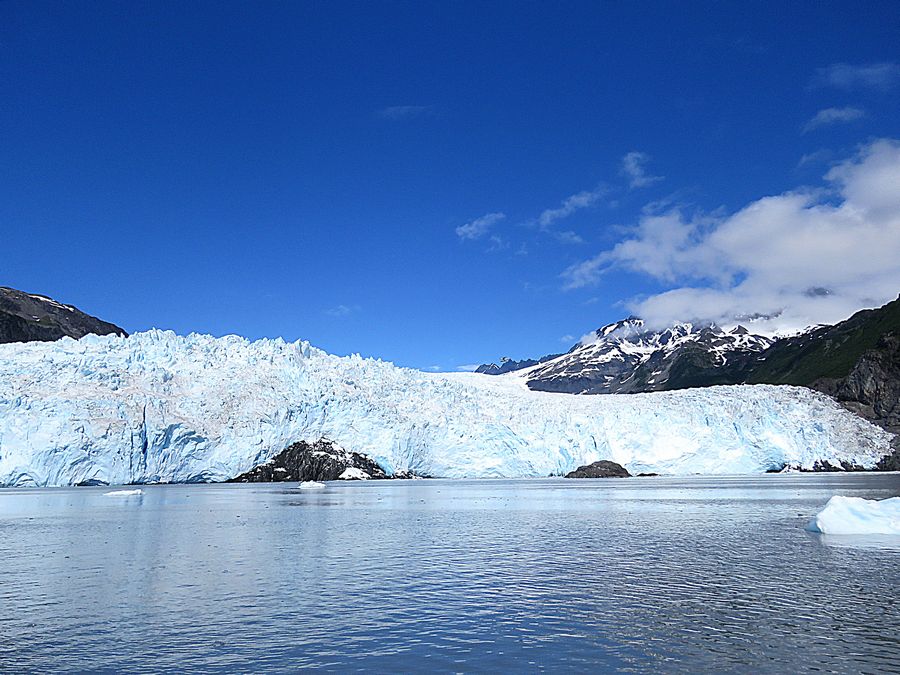 After viewing the glacier, the boat dropped us off a short
distance away for a short wilderness hike before cruising back
to Seward.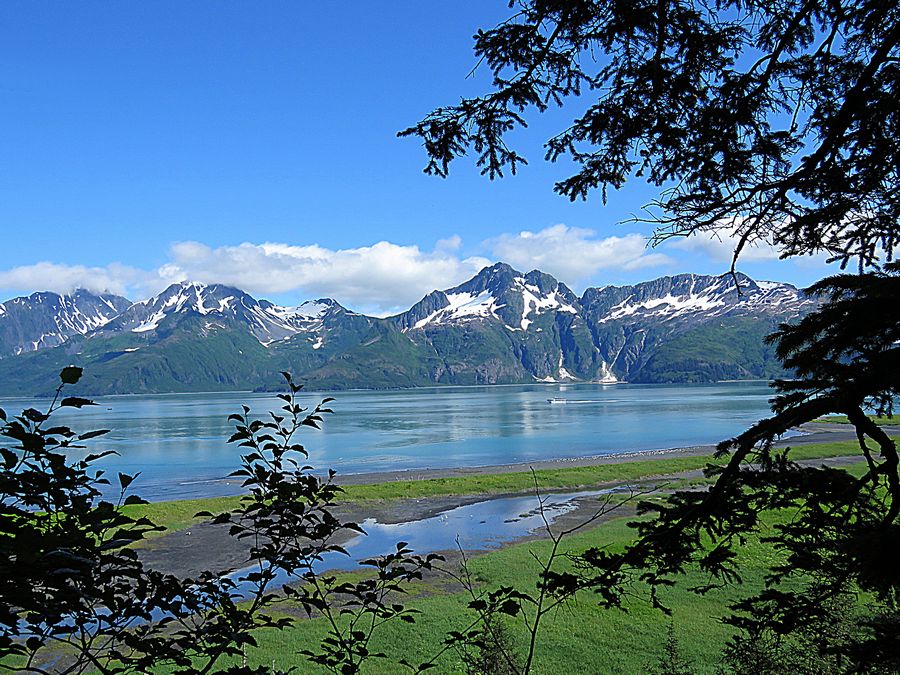 View of Aialak Bay and Aialak Peninsula
on our hike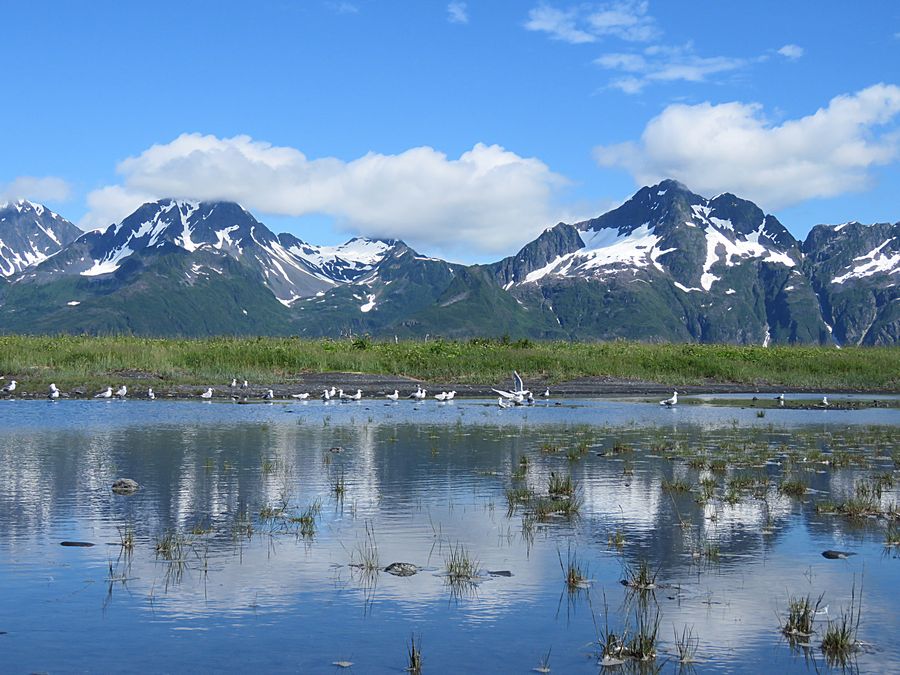 Looking toward Aialak Peninsula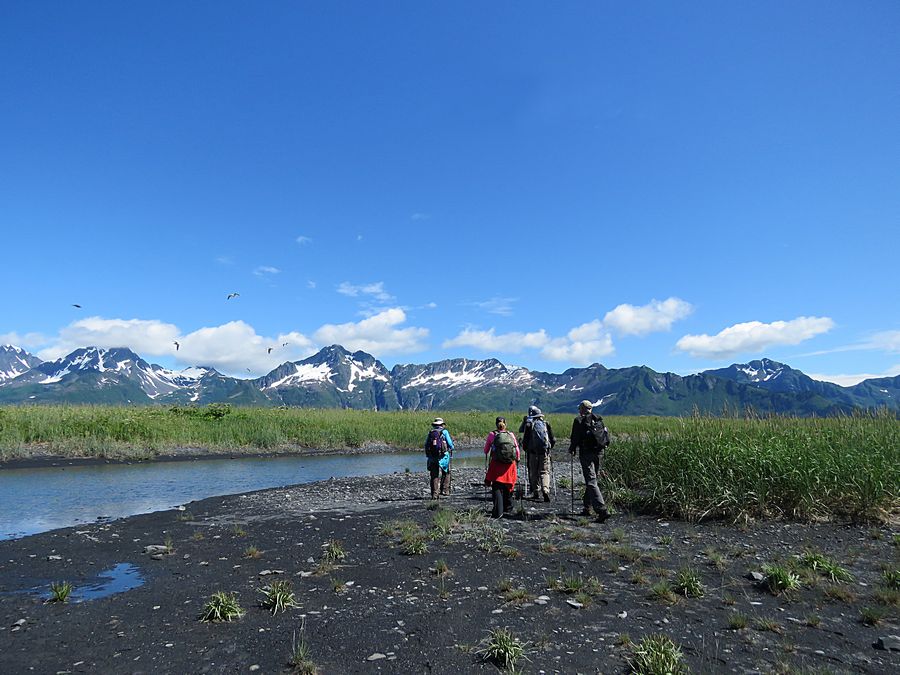 Hiking back to return to the boat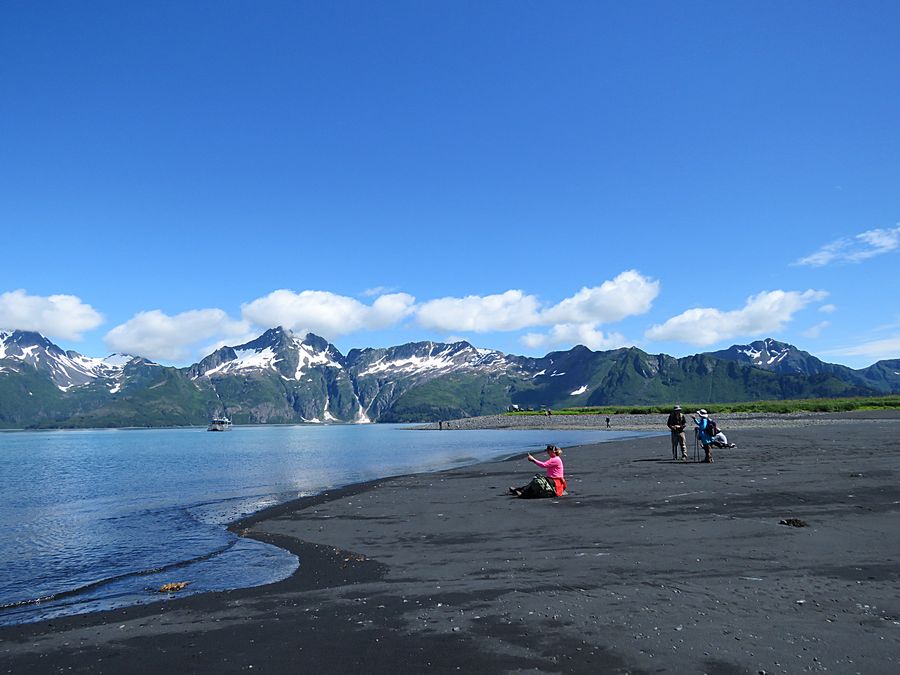 Waiting for the boat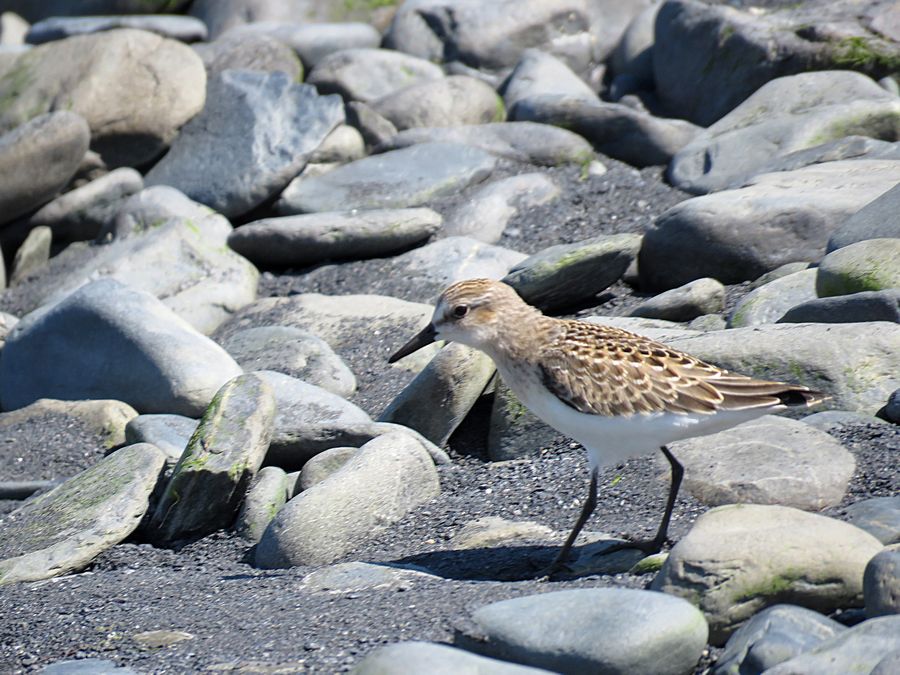 Guides were not sure of this bird's name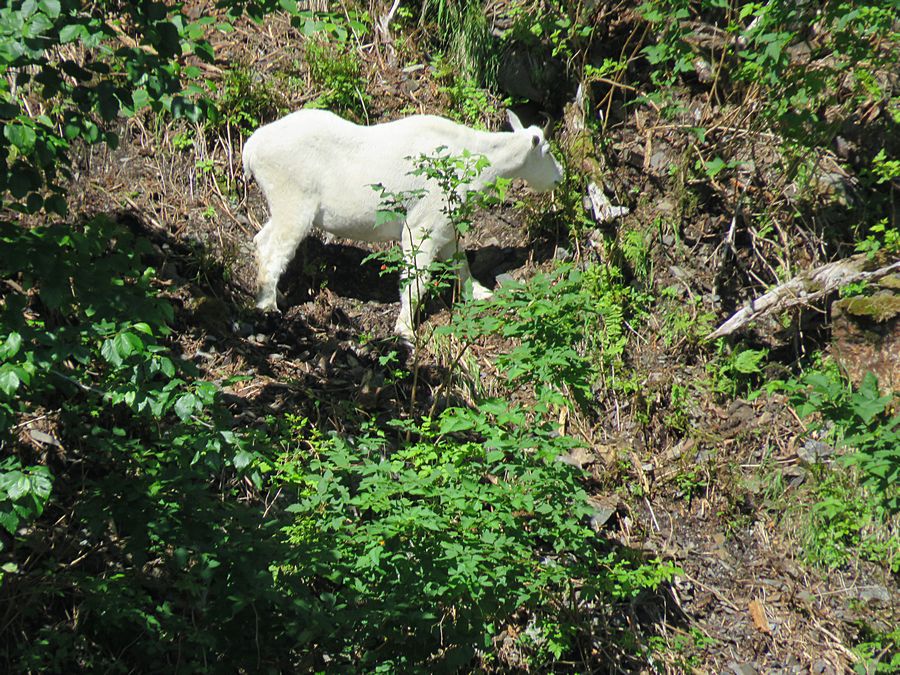 Mountain goat seen near shoreline on way back to Seward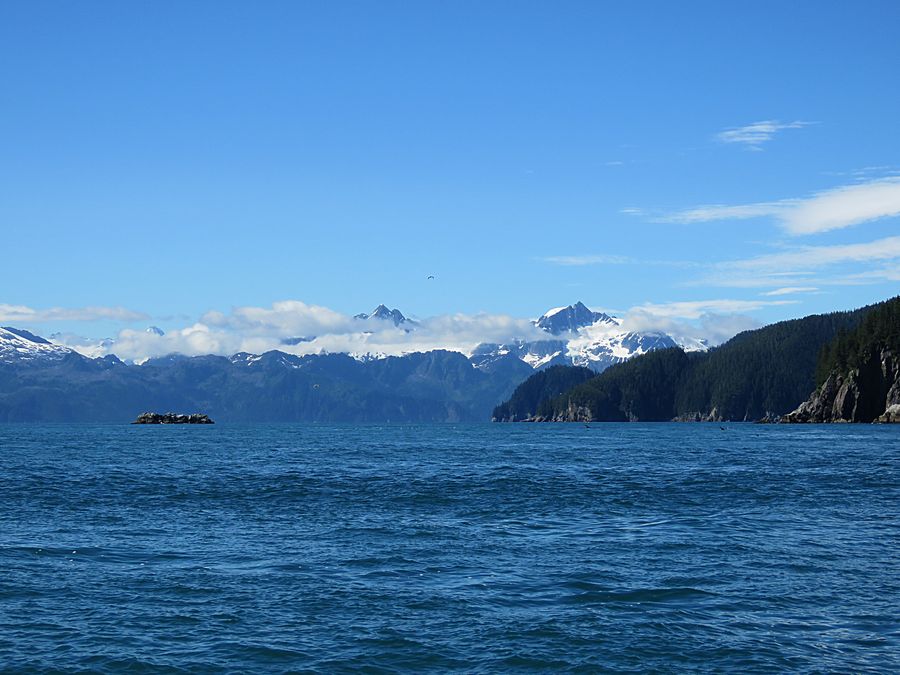 Beautiful views returning to Seward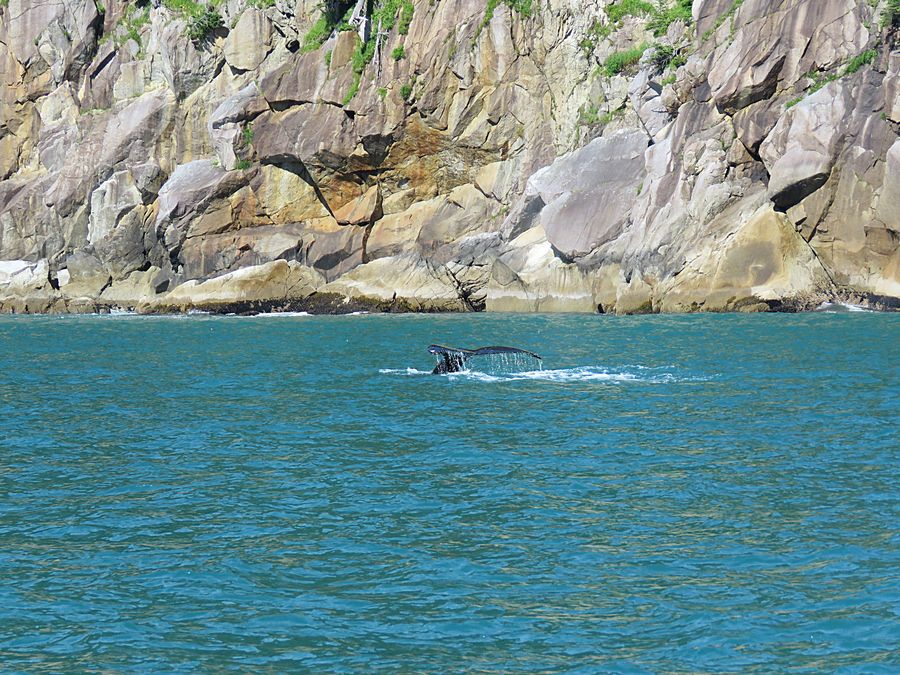 Another humpback whale - tail showing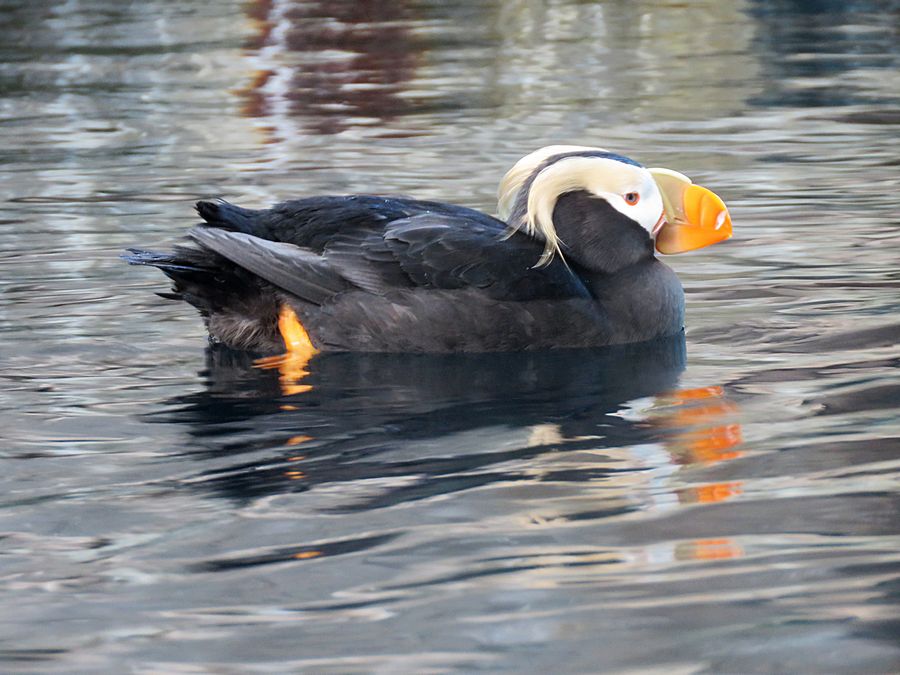 After the boat trip, we were given free time in Seward.
Jeff and I viewed the Alaska Sea Life Center in Seward on our own.
Aviary exhibit inside a large room was special. Could see various
birds close up. Here is a tufted puffin.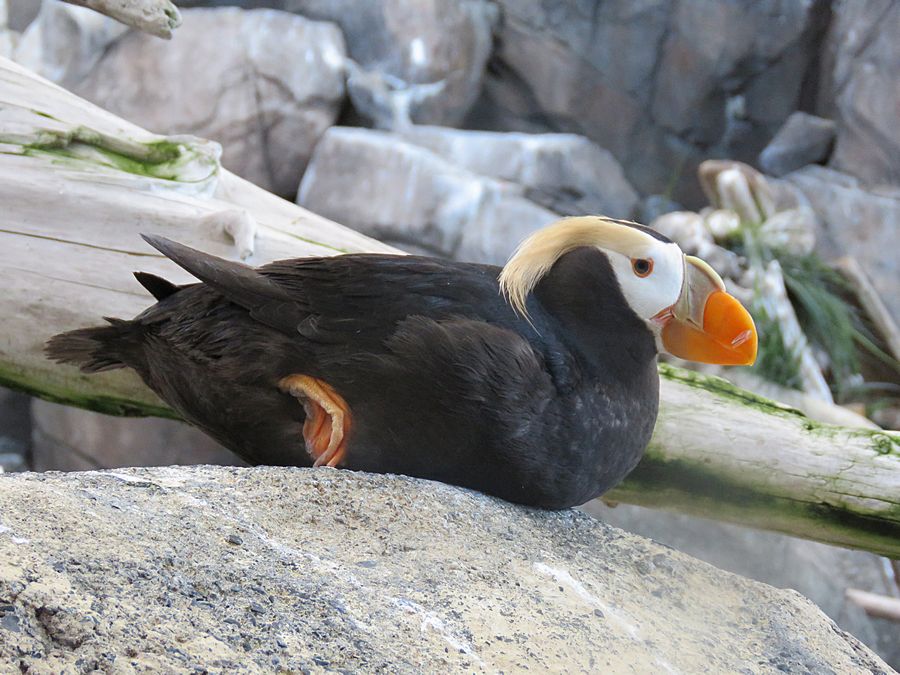 Another tufted puffin in the aviary



Sea duck in the Sea Life Center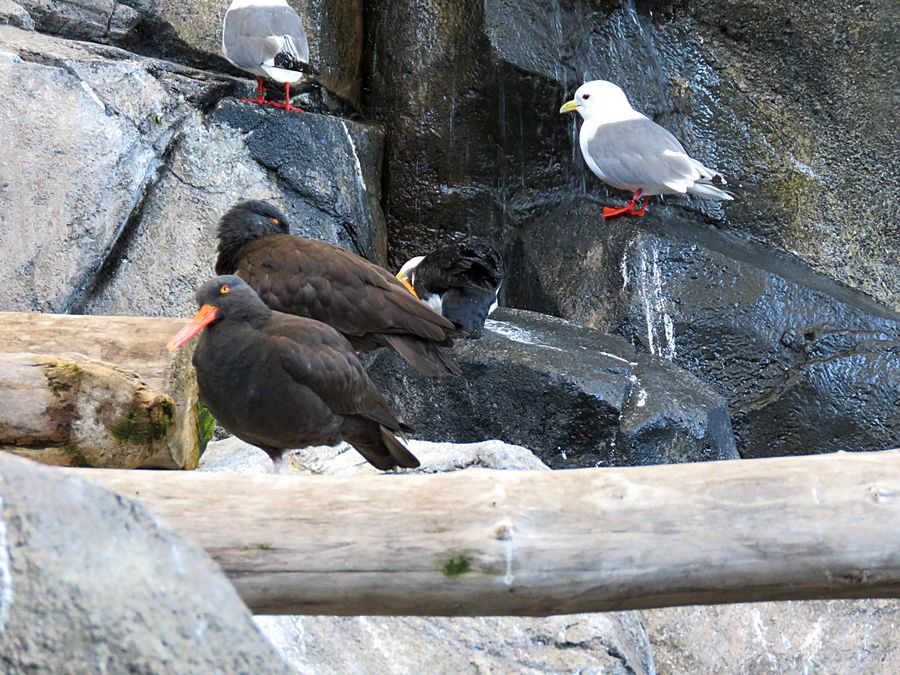 Oystercatchers with red-legged kittiwakes behind them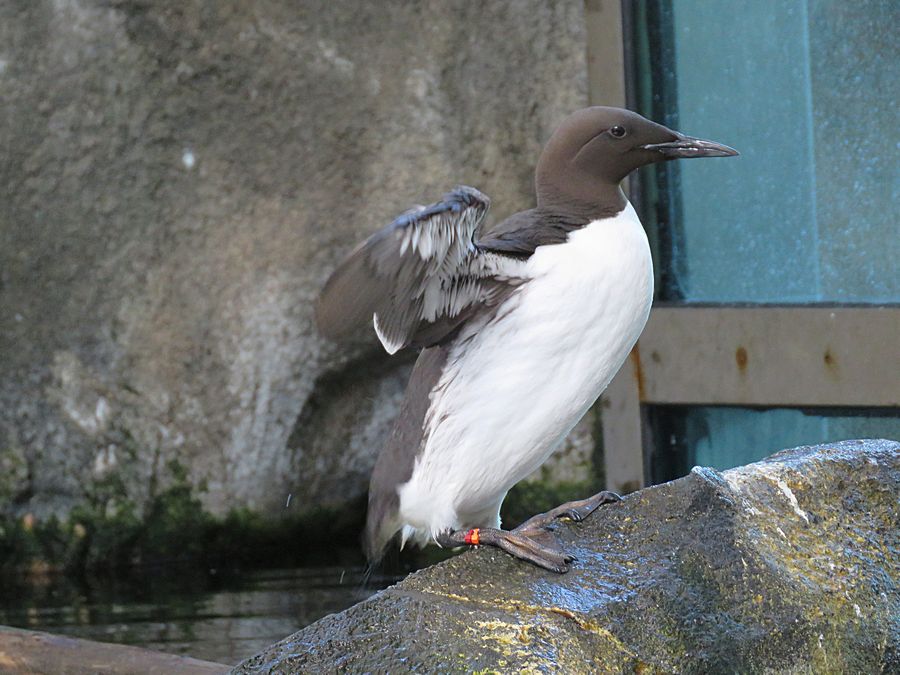 Common murre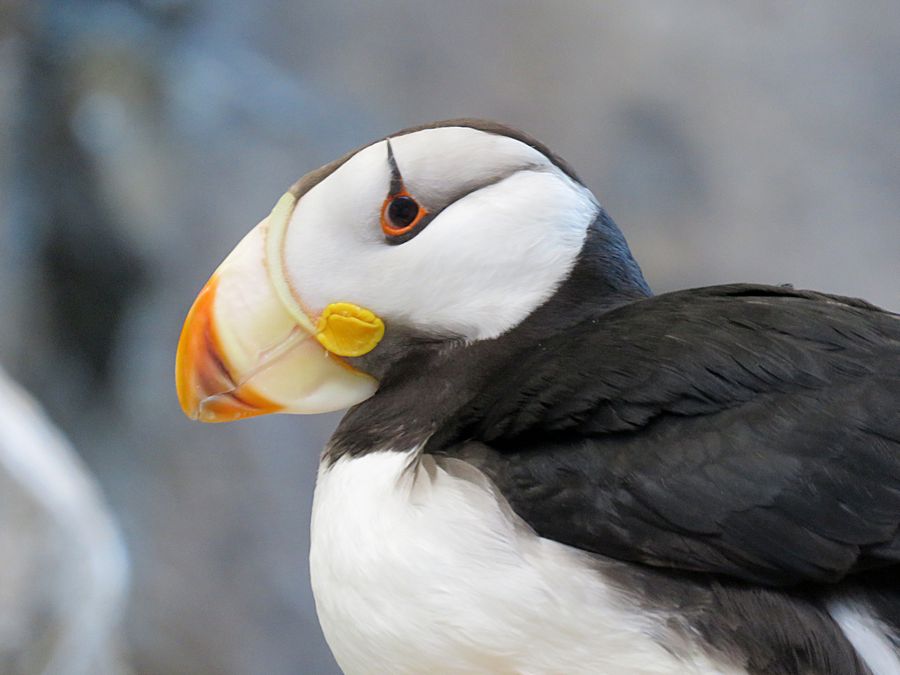 Horned Puffin (no tufts)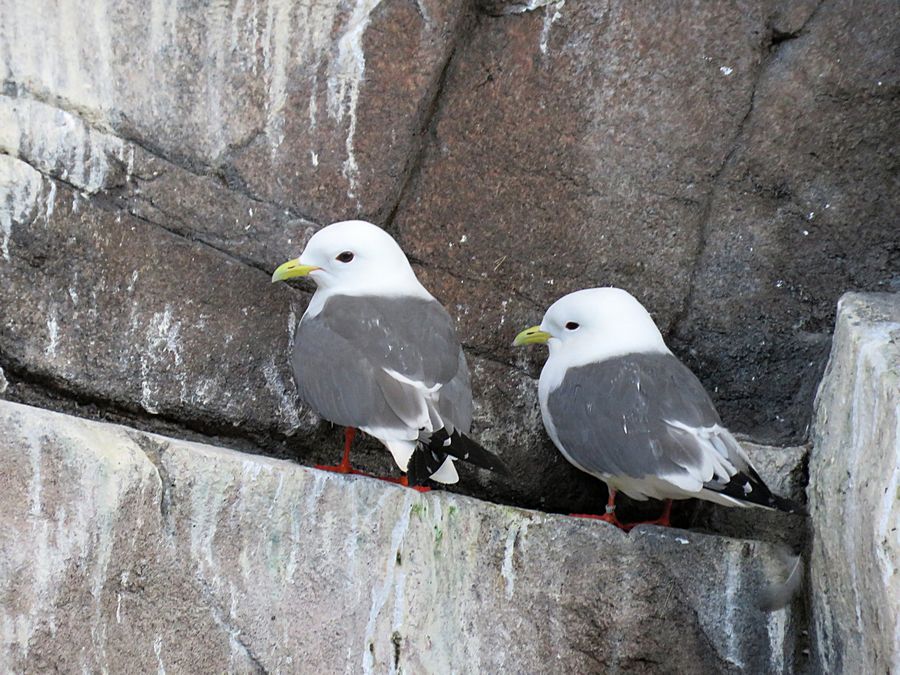 Red-legged Kittiwakes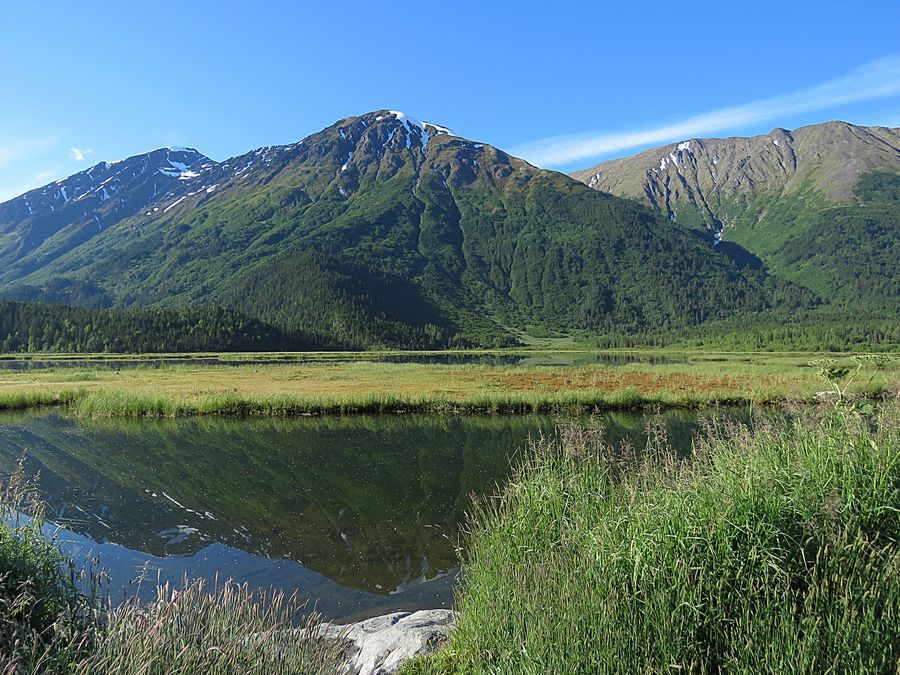 We left Seward and drove north past Anchorage
toward Denali National Park.
Short, beautiful stop along the way, with a
view of the Kenai Mountains.
Link to Page Three - Talkeetna &
Flight around Mt. Denali

Pat's Home Page